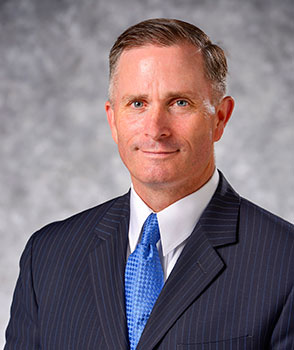 Peter Carr joined Barrett Associates in January 2011 and became managing partner in 2017. He has over three decades of experience working with the New York State Legislature and Executive Branch. Since leaving public service in 2000, Peter has been representing a diverse group of clients in the insurance, financial services sector, internet commerce, information technology, education and manufacturing sectors.
Peter began his career with the New York State Assembly, serving there for 16 years in several senior policy positions. He had the pleasure of serving on the Assembly Program and Counsel Staff as Principal Legislative Coordinator, where he oversaw the legislative activities of the Assembly Standing Committees on Insurance, Banks, Small Business, Tourism and Economic Development. In that position he was the Assembly Speaker's principal representative during legislative negotiations with the State Senate and the Governor's Office.
Peter is a graduate of St. Bonaventure University and holds a master's degree in Public Administration from the Rockefeller College of Public Affairs and Policy at the University at Albany. He and his wife live in Burnt Hills, NY and are the proud parents of four adult children.